ABOUT THE AUTHOR, STEPHEN RICKER
About the Author of the Materials and Web Site
Stephen Ricker
The following life story is a humorous twist on the facts of Stephen's life. First, If you ever meet Stephen someday, please call him Steve.
Steve was born and raised in a small town in Northwest Ohio, USA. He has four siblings - two sisters and two brothers.

Steve was born-again in Christ Jesus by accepting Jesus as his personal Savior and asking him to take total control of his life while reading the book "Power For Living" at the end of 1983. A copy of "Power For Living" can be found on this site by clicking an image of the cover below.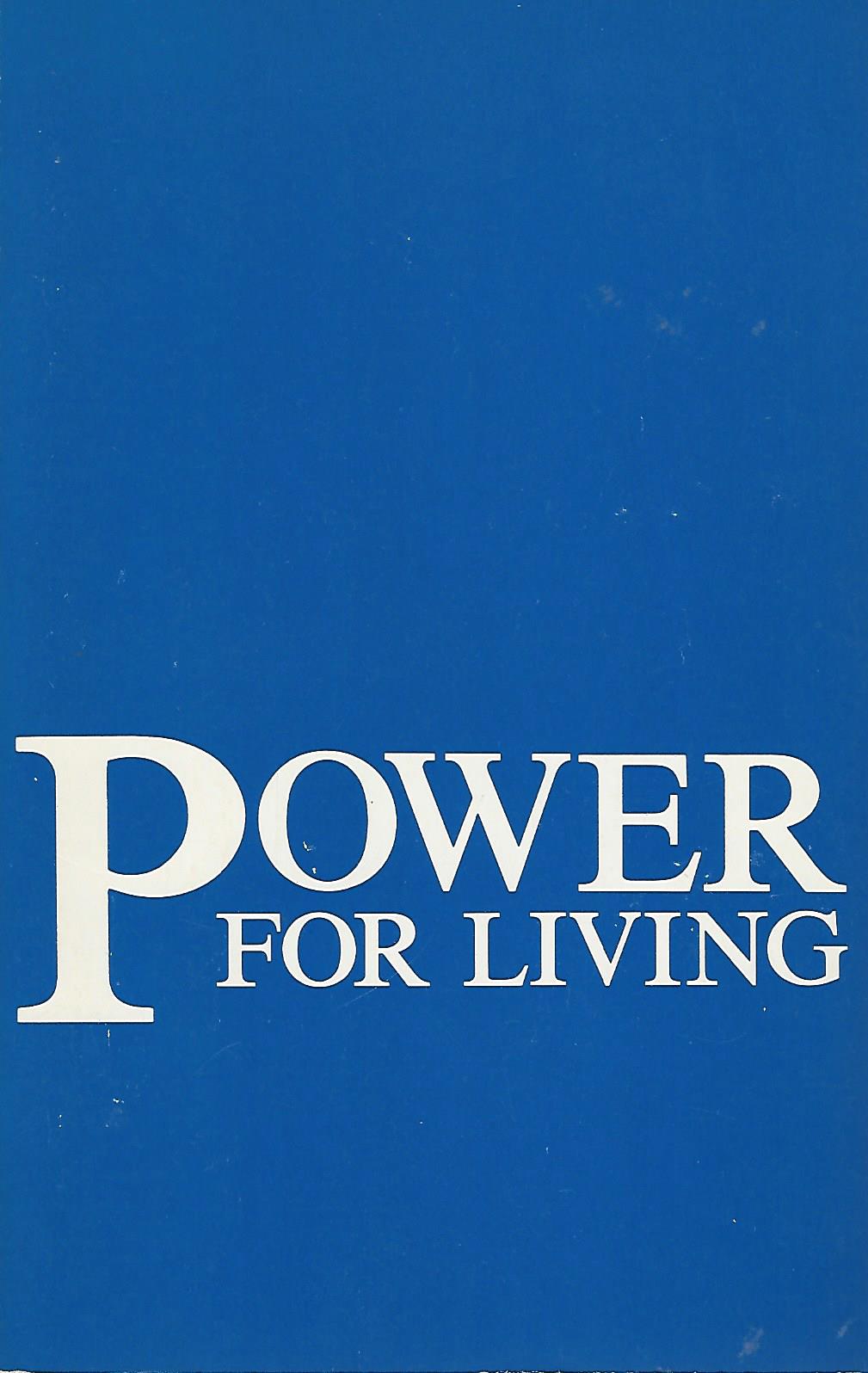 After working an assortment of minimum wage jobs and graduating from high school, Steve moved to the big city to attend college. After listening to four years of college professors telling him how life was, he graduated only to learn that their teaching and advice wasn't as enlightening as they claimed it would be.

Since Steve had earned (since it cost him so much money we should say bought) a Bachelors of Mechanical Engineering degree he let a few employers hire and then exploit him. Since exploiting proved easy his employers decided to tell him that his English skills were so poor that they would have to freeze his pay.

Steve has always liked writing. After years of writing to himself he was amazed to learn that others might be interested in reading his articles, stories, and manuscripts. So he wrote two short historical fictions; "They Came in Ships" and "A Day in the Life" for publication. After his loving wife corrected the English, the articles were published in the quarterly "Putnam County Heritage (that's Putnam County, Ohio where he grew up).

Learning of this, his latest employer required him to write several non-fiction articles for trade magazine publication. Since he was an engineer by trade he wrote boring engineering articles, unless of course you're an engineer. After they were published his employer feared that he would ask for a raise, so they told him he had poor English skills and hired a English professor to teach him proper English. The English professor taught him, "Whom is not used anymore."

After a year of writing on the weekends, in January 2008 Steve completed his first full length novel at the rip age of 44. Being an engineer he precisely calculated that he should write one novel a year for ten years. He decided that if he wasn't published by 55, then perhaps everyone was right; he DOES have poor English skills and should stick to engineering.

Since then Steve finished a follow up story to the first novel and a short non-fiction "The Cabin". "The Cabin" was published in a literary magazine. Most recently Steve finished his first non-fiction "The Believer's Future - Hope that Inspires."

Steve considers his personal relationship with Jesus (Yeshua) the Christ (Messiah) the most important factor in his life. All he does, including his writing is for the glory and honor of his Savior and Lord, Jesus Christ.

Steve, the author of most of the material on this web site, is not a Bible scholar nor has he gone to a theological seminary. However, he has spent over fourty years praying, studying the Bible (both Old and New Testament), researching, attending Bible study classes at various churches and retreats, and reading many books and commentaries. He has taught the Bible to small home groups and Bible study classes in small and large congregations to all ages. He has been on short term missions to Africa, Europe and Asia. He has delivered messages to small and large groups. Most important of all, his Savior and Lord, Jesus Christ, has planted a desire in his heart to know, understand, and share God's word. The Holy Spirit has moved his heart during studying the Word of God (aka The Law & Prophets, The Old and New Testaments, The Torah, The Holy Bible). His desire is to share what he has learned and experienced so that others may be encouraged and grow in active faith, hope, and love.

For many years Stephen was been a member and attended Westgate Chapel (C&MA) in Sylvania, Ohio, Lewistown C&MA in Lewistown, PA, Crossroads Church in Concord, NC, Grace Bible Church (GBC) in Sebring, FL, Kensington Church in Troy, MI, and SouthCrest Church in LaGrange, GA.

For a brief history of Stephen's creating and editing this and previous web sites use the "Suggestions on How to Study the Bible" link, the ant carrying the leaf.